Hey, guys! Today I decided to look at american girl doll stuff on Etsy. I don't usually shop there, but I hope to start someday. 🙂 But anyways, let's get this post started! 🙂
Handmade Mustache Print Dress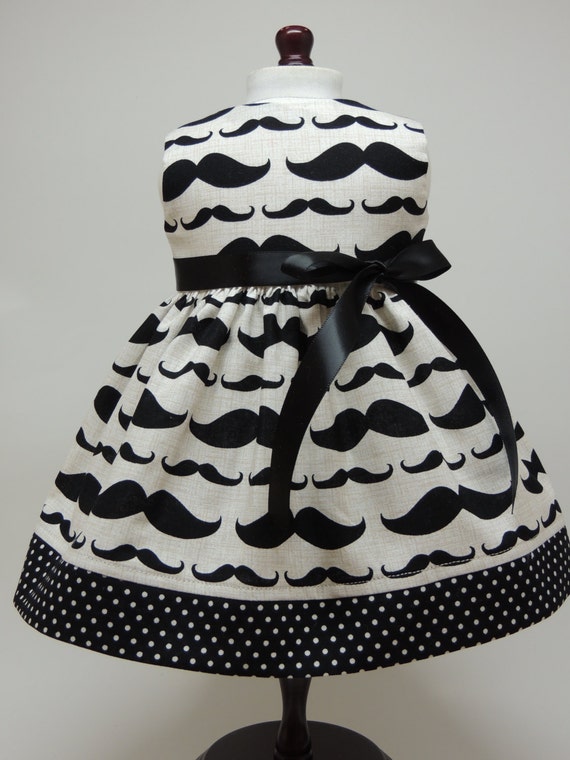 I really like this! I have a little obsession with mustaches and so does Kate, so I would get this! You can get this dress HERE.
2. Peach Flowers Cat Ear Headband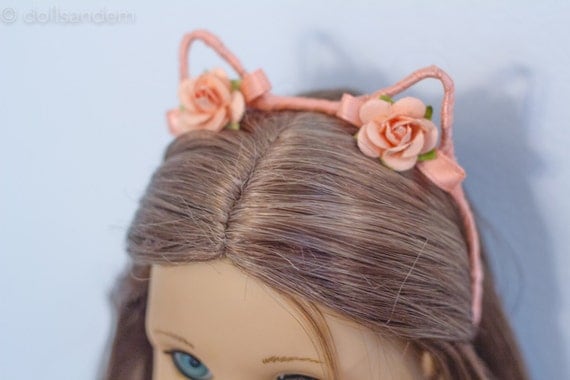 This is so Adorable You can get this headband HERE.
3. Blue and Chevron Denim Shorts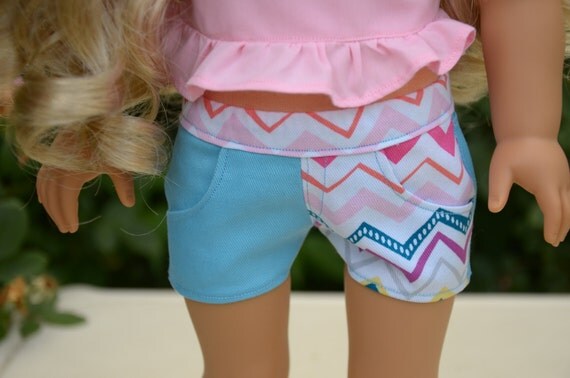 I LOVE these! Since I am also obsessed with everything mismatched (ans so does Kate; she's my mini me!), I would definitely buy this.  You can get these shorts HERE.
4. Cherry Tennies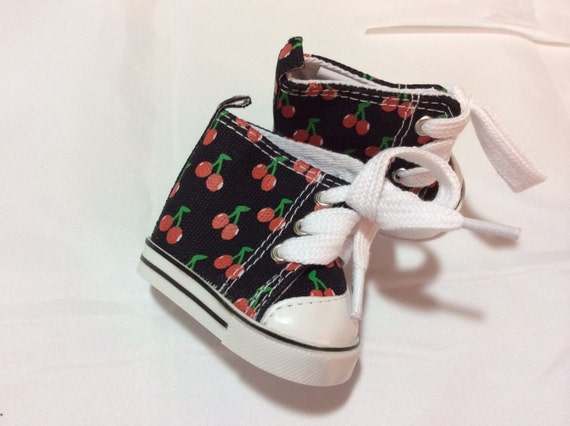 I think that these are so adorable! You can get these cute shoes HERE.
5. Minion Skirt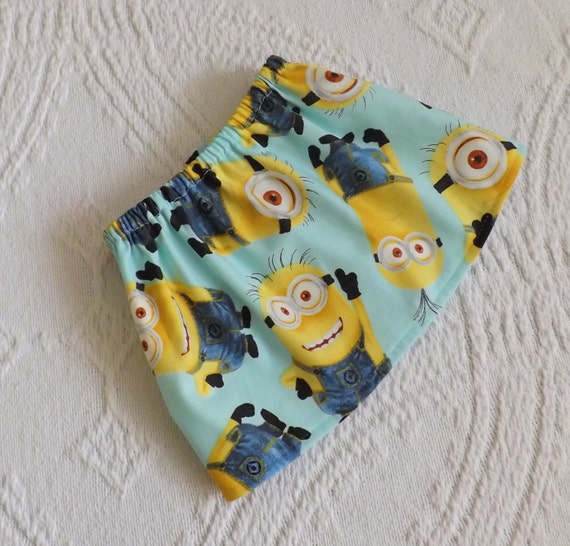 I really love minions, and since Caroline has a little obsession with them, I would buy this minion skirt for her. You can buy the skirt HERE.
6. Neon Green Bubble Fleece Hoodie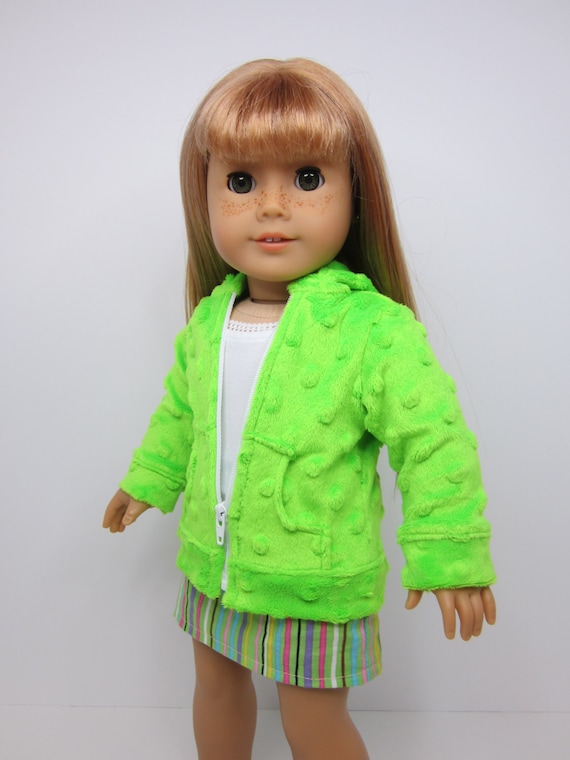 I really want this! I bet Kate would where this the most. 🙂 You can buy this sweater HERE.
7. I Heart Santa Doll Outfit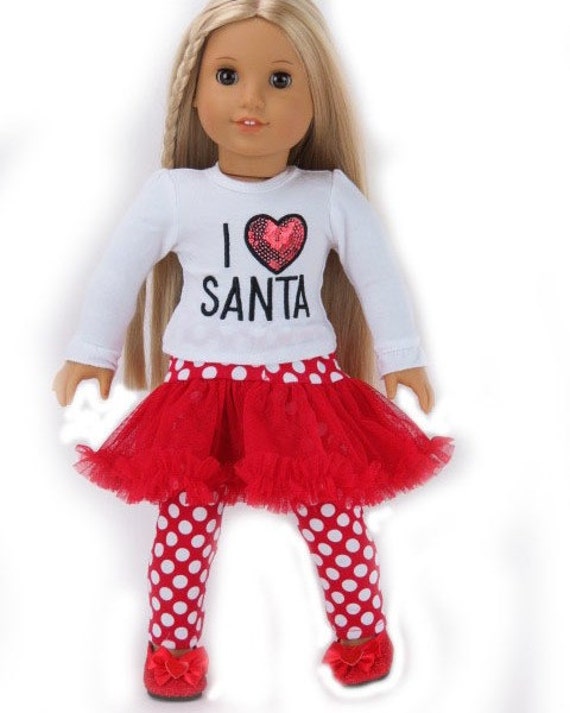 I need this so, so, so much! I really like how it comes with the shirt, skirt, and leggings. You can buy this cute outfit HERE.
8. White T-shirt With Fox Decal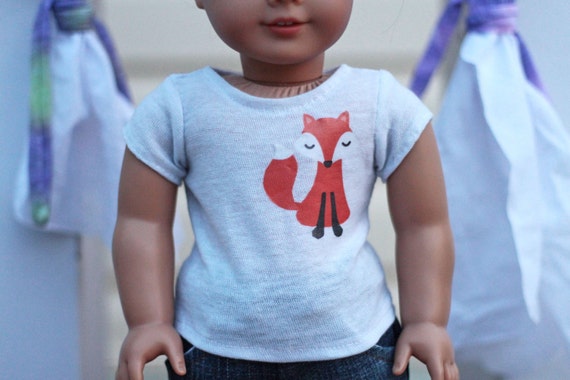 This is SO cute! I love the fox decal on it. You can but this shirt HERE.
9. MADDIES Tom Style Shoes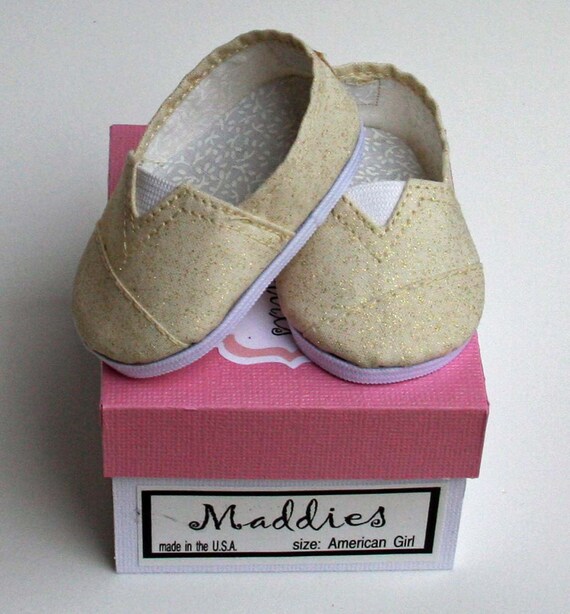 These shoes are too cute! You can buy them HERE.
10. Grace Thomas Shirt With French Bulldog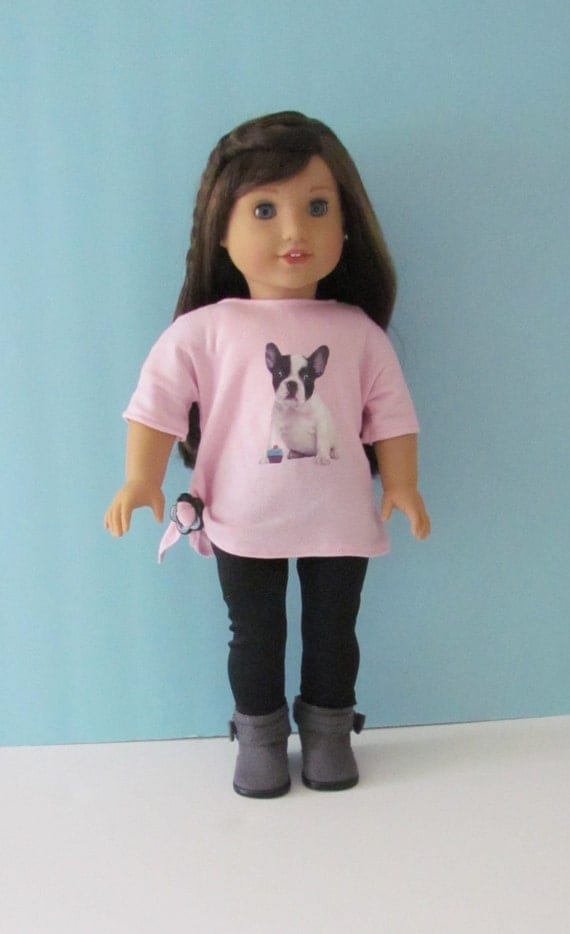 This is so cute! I love the french bulldog. You can buy this shirt HERE.
Well, that's all! Which Etsy item was your favorite?
~Crabbyaglover